Recently updated on December 11th, 2022 at 10:28 am
An E-commerce platform contains the capabilities you'll need to empower your online growth, whether you're an established high-volume business or just getting started.
Create, Manage and Expand a Better Online Business That Launches More Rapidly and Cheaper.
With Essentials, you can choose the best features and capabilities to exhibit your products and run your business, giving you an e-commerce platform that won't limit you in the present or the future.
You all are welcome to read this article, In this article, we will discuss How you can build and what you need to build an online store in just one hour.
What you'll need to build a store
To make an online store, you will need the following three things: –
Domain Name and Hosting
WordPress and WordPress Theme
Woo Commerce
Domain Name and Hosting:
Your domain can be compared to an address. You should carefully consider your choice because it's one of the main ways that people will find you.
Choose something that is straightforward, easy to understand, and memorable enough to stick out. Spend some time now locating something you like so you won't later have to deal with the trouble of changing your domain.
Your hosting is where your website "lives," if your domain is its address. The files for your website will be kept on the servers of your web host company so that anyone with an internet connection can access it.
There are numerous web hosting options, many of which are quite affordable. It's best not to rush this choice, though. Your website's performance, security, optimization, and many other factors will all be impacted by your web host.
There are many web hosting companies available but One of the first web hosting firms, founded in 1996 (pre-Google), is Bluehost.
Due to the fact that they host millions of websites, they are also the most well-known company when it comes to WordPress hosting.
WordPress and WordPress Theme:
WordPress is one of the most widely used content management systems in the world, but it is also quickly emerging as the most popular e-commerce platform worldwide.
The explanation is straightforward: If you have a WordPress e-commerce website, managing the website and running your business will be much simpler.
One of the most widely used content management systems for blogs, news websites, and e-commerce applications, WordPress Themes are pre-built designs made for the platform.
These templates offer specialized ways to create an online resource from start or quickly update an already existing one.
WooCommerce:
Woo Commerce is so well-known that when WordPress e-commerce is discussed, the majority of people automatically think of it.
Therefore, if you have decided to use WordPress for your e-commerce website, installing Woo Commerce on it is a necessary step.
At Cloudways, setting up your WooCommerce store is really easy thanks to the Platform's 1-click installs for WordPress, WooCommerce, and Multisite.
You may simply install WooCommerce by going to the Applications page after launching your server on Cloudways.
Installing WordPress
WordPress can be installed by using the following method: –
By using a well-known Auto Installer that facilitates rapid and simple application installation for users.
Installing WordPress on Windows or OS X locally for testing purposes.
But if you want to build an online store in one of your then we will recommend you to choose 1st option
WordPress Installation by Auto Installer:
With cPanel, many web hosting partners provide one-click installation. You can install WordPress using these services without getting your hands dirty.
WordPress may be quickly installed using the automatic app installer Softaculous. Log into your hosts' cPanel account and look for the Softaculous/WordPress installer icon in the Auto Installers area to use Softaculous.
An auto-installer for WordPress can be launched by clicking on one of these icons. Now adhere to these guidelines to set up WordPress using Softaculous:
Register with your cPanel.
The Softaculous Apps Installer icon should be chosen. Users of Namecheap can install Softaculous by following this tutorial.
Click the WordPress emblem.
To continue, select the Install tab.
You must complete the information about your WordPress installation on this page.
Choose the domain and type the URL of the website where you want to install WordPress.
When you are ready, select Install.
Now Softaculous takes control of this. When the installation has finished running with the parameters you specified, it will offer a success message, a link to your website, and another connection to the WordPress admin panel. Click the second link to access your dash and begin building your website.
Installing a WordPress Theme (Astra)
Free WordPress themes can be downloaded right from the WordPress repository, including Astra Theme.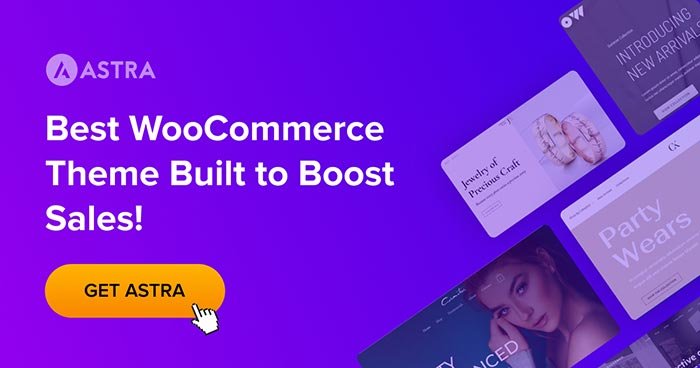 Go to Dashboard > Appearance > Themes > Add New to set up the theme on your website. Type "Astra" into the search box on the right side of the screen, then click "Install" after highlighting the theme.
A child theme is, as its name suggests, a sub-theme of the parent theme. The functionality and features are all contained in your Astra theme, which acts as a parent theme.
The Child theme can be compared to an outer shell that surrounds your parent theme (Astra) and solely contains your adjustments.
Installing WooCommerce and Necessary Plugins
Simply search for WooCommerce on the Plugins » Add New page in your WordPress admin. WordPress is currently displaying plugin search results. The "Install Now" button next to WooCommerce must be selected.
Now, WordPress will automatically download and install WooCommerce for you. When finished, you must press the "Activate" button to use it.
Following activation, WooCommerce will start the setup wizard. You must input the location of your store first. Click the "Continue" button after that.
You must choose your industry, product category, and other business information in the next phases.
You will be asked by the setup process if you wish to add suggested business features to your store. You have the option to install these features for free by selecting 'Continue'.
You can select a new WordPress theme or stick with your current theme when you get to the last stage.
If you choose Astra Theme you will get a variety of free E-Commerce store starter templates like Plant Shop, Brandstore, etc.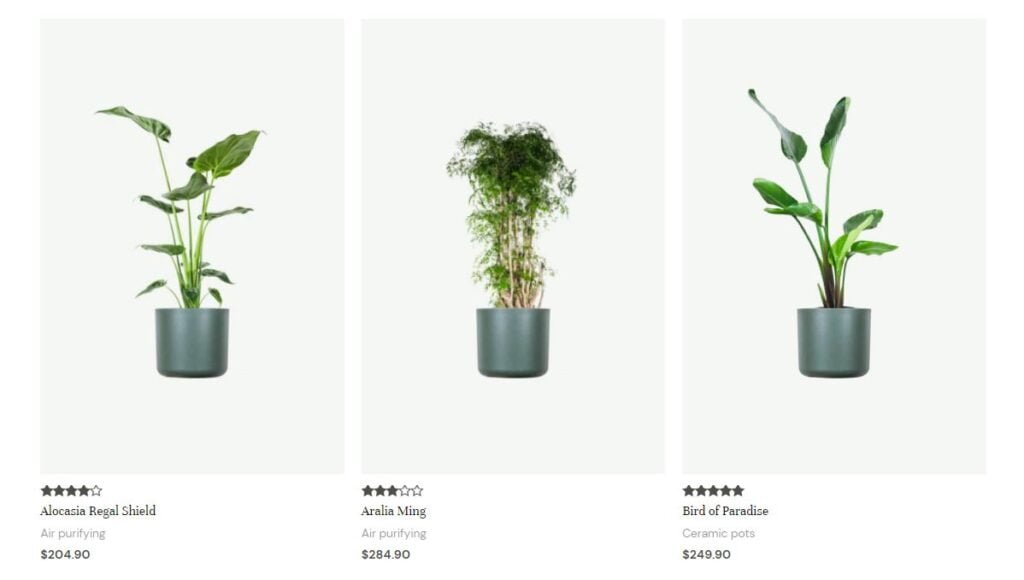 Another way to create a WooCommerce store (Complete Guide):-
Necessary WordPress Plugins: –
One-Stop SEO (AIOSEO)
Yoast SEO
Math Rank
SEO Best Practices
SEOPress
Squirrel SEO
SmartCrawl WP
Meta SEO
WPSSO Core
Slim SEO
Insights from Monster
W3 Total Cache
WP-Optimize
LiteSpeed Cache
The Hummingbird
Setting Up Your Online Store
After installing WordPress, WordPress themes, woo-commerce, and necessary plugins, the other step is to set up your online store by adding shipping, taxes, payment gateways, and adding products to your website after that you can test your website. Let's discuss this in detail: –
Shipping:
Entering shipping details is another step. Two zones make up Woo Commerce's shipping division.
Additionally, you must choose the shipping method and pricing structure, such as free shipping or fixed shipping rates.
You must specify an origin address and package kinds before you can start sending goods. The boxes you must check while configuring shipping on your site are covered here.
Taxes:
One of the initial activities you want to complete when setting up a store is setting up taxes and tax rates.
While taxes can be a complicated subject, WooCommerce strives to make the setting process as simple as possible.
The tax settings panels must first be enabled in order to be accessed.
Please navigate to WooCommerce > Settings > General.
Check the box next to Enable Taxes and Tax Calculations.
To begin setting up taxes:
Activate WooCommerce > Settings > Tax. Only when taxes are enabled is this tab accessible.
The Tax tab offers a variety of options that can be customised to your needs based on the tax jurisdiction where your store is located.
Payment:
You can choose to link either PayPal or Stripe with your store. With a few extra plugins, you may accept payments through both well-known and less well-known payment gateways.
Adding Products:
You now need to add your products to the attractive web store you made utilizing a template. You have extensive control over your product pages when you use an online store builder.
The picture above demonstrates how you may mix flair and simplicity to produce a distinctive aesthetic.
The following are the essentials before adding a product:
Name
Price
Category
Weight (for physical products)
File (for downloadable products like ebooks).
Various e-commerce website builders have various restrictions on:
The maximum amount of products you can upload The maximum number of product alternatives (the same product but in a different size or color)
The variety of products available (a combination of two options: for example, a blue t-shirt in size medium)
Verify that each builder's restriction satisfies the requirements of your company.
Testing Your Store:
By this point, you need to have added your products, altered the template for your site, established your payment and shipping methods, and organized your store's settings.
However, evaluating your online store is still a crucial step to take before you're done establishing it. It's incredibly simple to test and evaluate your online store before posting with e-commerce website builders. The greatest approach to ensure that your store is meeting customer needs is to test it.
Here are the essential things to look for when previewing and testing your store:
All payment options are compatible with orders.
Your shipping options and costs are accurate and clearly displayed.
Taxes are applicable and will be displayed once a customer visits the store.
Verify that any link or button that can be clicked is active. Customers will become angry if they keep clicking on the mouse without receiving anything in return.
Your store needs to be mobile, tablet, and desktop responsive. You can experiment with this in your builder's preview mode by switching to the mobile icon.
The final step is to double-check your store's settings before pressing "Publish"! Your store won't be able to function effectively without the appropriate settings.
Promoting Your Online Store
The last but not least step is to promote your website for better income. Following are the sourcing method: –
SEO:
Search engine optimization (SEO) is a riskier tactic. Both require more effort and time to "take off." However, the sooner you get going, the quicker you'll get momentum.
So, before launching, make sure you have the fundamentals of on-page SEO in place. After the launch, dial up with off-page SEO and content marketing.
Content Marketing:
One essential component—content—includes everything mentioned above. Recall how I said before that "content is king"?
That still stands, I suppose. Every month, your company produces, distributes, and shares content via email, social media, paid advertisements, and updates website copy, images, and videos.
All of this information is a part of a bigger image, a brand library that tells a narrative about who and what your company is.
Using all of these resources, content marketing creates fresh, pertinent content that is distributed to your audience in an effort to turn them from casual viewers into followers and window shoppers into customers.
Email Marketing:
Automated email marketing is, well, automated, just as the name implies. More specifically, it refers to the process of sending emails to a list(s) in response to preset triggers or schedules.
Sending customized emails that prompt action based on the recipient's actions is made simpler by this type of email marketing (such as opening, clicking, or ignoring an email).
PPC Advertising:
PPC enhances site traffic by utilising paid methods, such as Google Ads. PPC is different from organic traffic in that you pay for outcomes.
Does that seem intimidating? You may target your advertising by area, keywords (services, products, content, etc.), and your desired budget, so don't worry.
You have complete control over your investment when developing a PPC strategy and using paid search to drive visitors to your website.
Social Media Marketing:
Organic social: Social media sites like Facebook, Twitter, Instagram, LinkedIn, and others provide a further avenue for you to advertise your company and connect with your clientele and followers.
With organic social media, you can advertise your company by publishing interesting content (such as photographs, videos, sales, and other events) and cross-promotional postings (tagging partners, adding locations, attaching emotions, etc.).
You can communicate with your users directly through this type of digital marketing, putting your brand in front of them while doing so (answering queries, posing queries, providing assistance, etc.).
Conclusion
You've succeeded! You've finished building your online store at this point, and your doors are now wide open to receive your first clients!