Recently updated on December 11th, 2022 at 10:28 am
Google Docs has become one of the most popular word processing programs available, and for a good reason. It's free to use, it's easy to learn, and it's packed with features that make writing, editing, and collaborating on documents a breeze.
Google Docs is a versatile platform that can be used for various purposes, from writing essays for school to creating professional presentations.
But even if you consider yourself a Google Docs pro, there are probably a few tricks up its sleeve that you don't know about.
Here are 15 Google Docs tips and tricks —from students to working professionals—that will help you get the most out of Google Docs:-
1. Access from anywhere
You can access google docs from anywhere with an internet connection – all you need is a google account. This proves to be very convenient for students who are constantly on the move or don't have access to a computer.
2. Templates and charts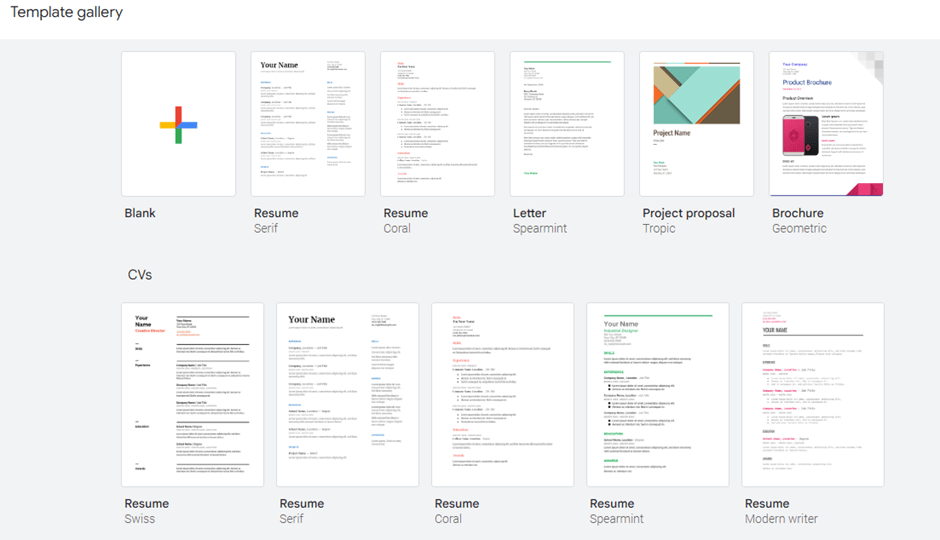 Google docs have a plethora of features that can be extremely helpful for students. For example, you can easily add images and charts to your documents, and there are also several templates available that can make your life easier.
3. Autosave
One of the best things about google docs is that it automatically saves your work, so you don't have to keep worrying about losing anything.

4. Real-time collaboration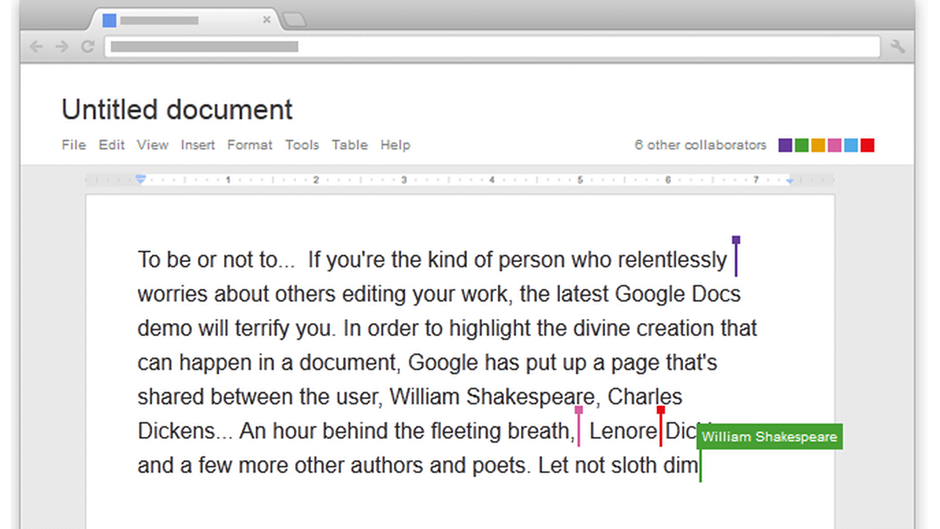 Another great feature of google docs is the ability to share documents with others and collaborate in real-time. This becomes useful for group projects or when you need feedback from someone on your work.
5. Spell Checker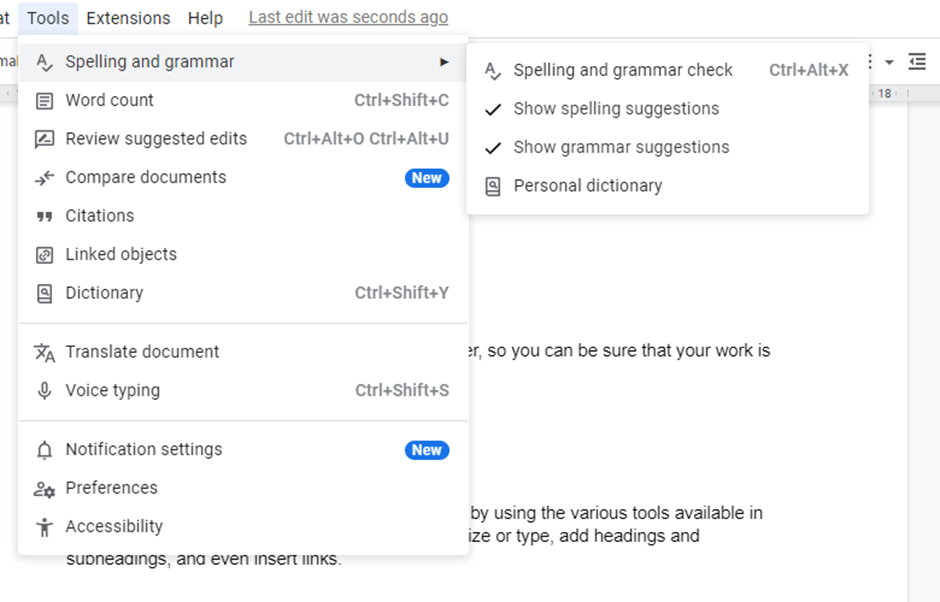 Google docs also have a handy built-in spell checker, so you can be sure that your work is always error-free.
6. Toolbar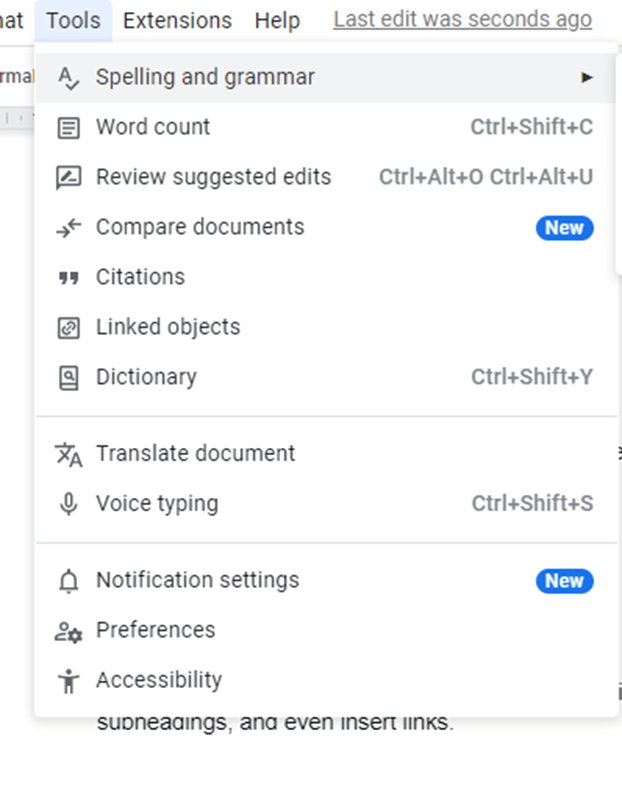 You can easily format your google docs documents by using the various tools available in the toolbar. For instance, you can change the font size or type, add headings and subheadings, and even insert links.
7. Adding a Table of Contents
If you're working on a lengthy document, Google Docs makes it easy to navigate by adding a table of contents.
To do this, simply click on Insert > Table of contents, and google docs will automatically create one for you.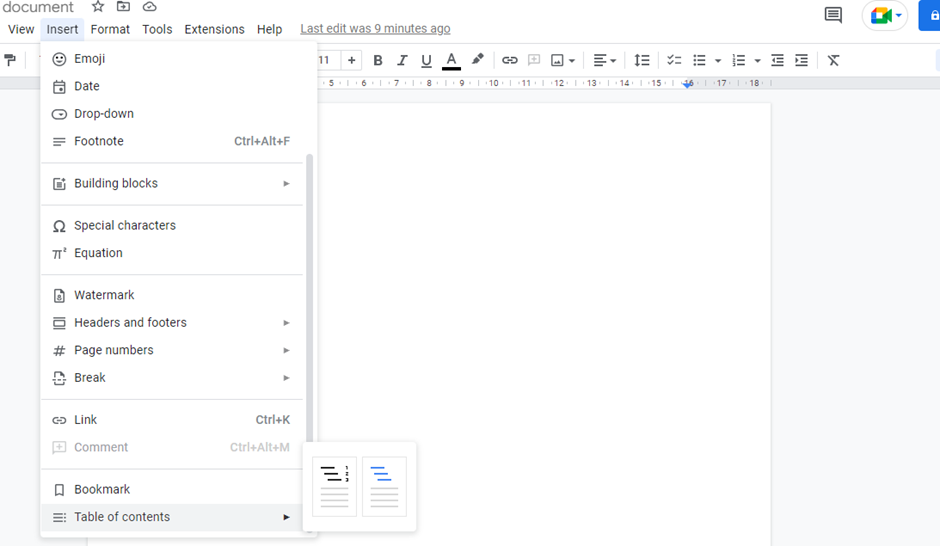 8. Research tool
Google docs have a nifty research tool that can be useful for students. Simply click on Tools > Research, and you'll be able to search the web right from within your document.
You can also use the keyboard shortcut Ctrl + Cmd + Shift + I for Mac & Ctrl + Alt + Shift + I for PC.
9. Comments
You can insert comments into google docs documents to leave feedback for others or ask questions. Simply highlight the text you want to comment on and click Insert > Comment.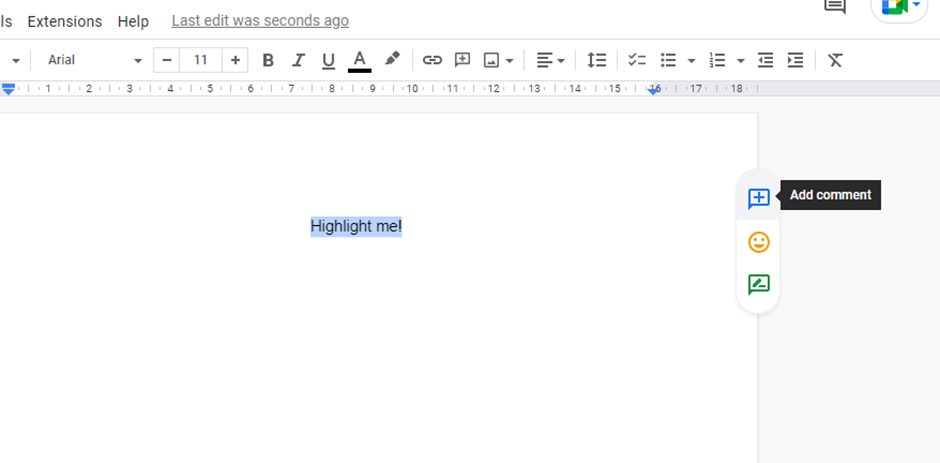 10. Saving a copy
If you need to make changes to a google doc but don't want to mess up the original document, you can create a new version by clicking on File > Make a copy.

11. Saving in different formats
You can export google docs documents into various formats, including PDFs, Word documents, and even HTML. To do this, simply click on File > Download as.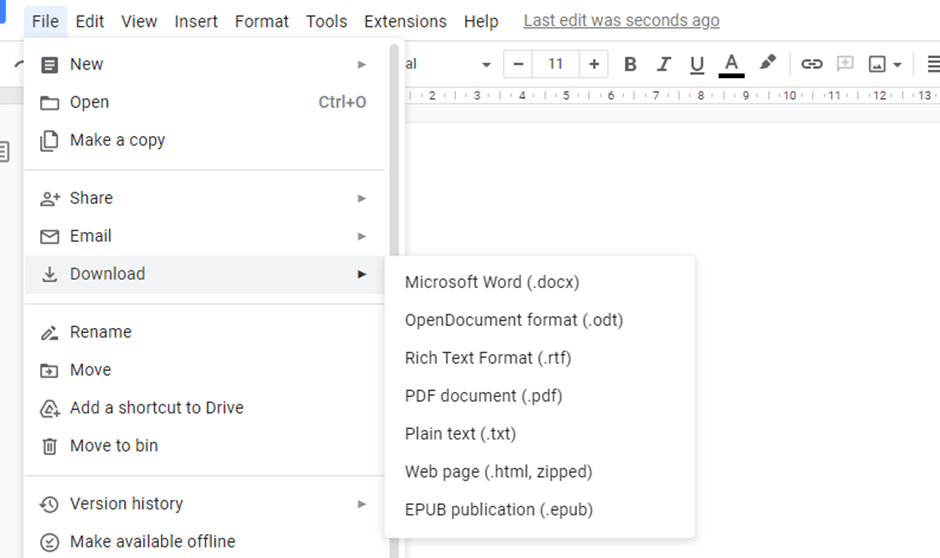 12. Find and Replace
If you want to correct all the similar errors in your text file at the same time. Simply go to Edit > Find and replace.
13. Password protection
You can password-protect google docs documents by going to File > Protect Document > Encrypt with Password.
14. Revision History
Google docs offer a handy revision history feature that lets you see all the changes made to a document. To access this, simply click on File > See revision history.
15. Word Counter
Finally, google docs have a built-in word counter that can be really useful for students who are writing essays or reports.
To use this feature, click on Tools > Word count.
Conclusion
These are just a few of the many great features that google docs has to offer students. So next time you're working on a project, be sure to take advantage of all that google docs has to offer!
You can comment down if you know more dope tricks.