Recently updated on December 22nd, 2022 at 10:19 am
If you're an expert in a particular field, there's a good chance you can sell your skills as an online course. But how do you get started? And how do you do it for free?
With Payhip, it's easy to sell online courses without any upfront costs. The site allows you to upload your course material and set your price. And best of all, they take care of all the payment processing for you. So you can focus on creating excellent courses!
What's also great about Payhip is that they offer several marketing tools to help you promote your courses. For example, you can offer discounts, create coupon codes, and track sales.
This means you can start selling courses confidently, knowing you have all the tools you need to succeed.
So if you're ready to start selling courses online with Payhip, follow our detailed guide below!
How Does Payhip Work
Payhip is not an online store builder but a connection to your existing website. It assists you with product pages like "buy" and "add to cart" buttons, checkout pages, security, payments, etc.
It also comes with various marketing tools to help you sell any form of digital or physical items. Course sellers can utilize their own video hosting service with Payhip.
You can even embed Videos from various video hosting platforms, such as YouTube, Vimeo, Wistia, and many more. Payhip processes payments through two of the world's most prominent payment gateways: Paypal and Stripe.
This platform operates in a straightforward and user-friendly manner. You just need to join them up, add your product, establish your prices, and embed all the essential content on your website, and you're ready to start.
Payhip also provides copyright protection, an affiliate system, EU VAT management, and much more features!
Features That Payhip Offers For Online Course Creator
Payhip offers some of the best features that make your entire course selling process a breeze!
Student Accounts
Payhip offers a feature that allows students to create their own accounts and access the course anytime they desire.
Course Player
Payhip also comes with its own beautiful course player, making it easy for students to watch your content.
Drip Content
This feature helps you control access to your course. You can specify dates and intervals for accessing the course.
Pricing Flexibility
With payhip, you are flexible to set your own pricing and change it any time you wish.
Commenting Feature
Communication is a must when it comes to the process of teaching and learning; payhip provides you with a feature that lets your student comment, question, or feedback on your course lesson directly.
Preorders
Another cool feature of payhip is that it lets you receive preorders without hassle. It can be a fantastic way to create hype for your course.
Certification
Certificates are the best way to reward the student for successfully completing the course. Payhip helps you do that effortlessly.
Imagine all these features that too for free!
But, keep in mind that the free plan takes a 5% transactional fee, but if you upgrade the plan- plus plan ($29 per month) or the pro plan ( $99 per month), then the transaction fee will drop down to 2% and 0, respectively.
Creating Your First Course With Payhip
When you enter the payhip site, Simply provide your email ID and press "get started"

And then, you will be required to create an account with your email and password and sign up.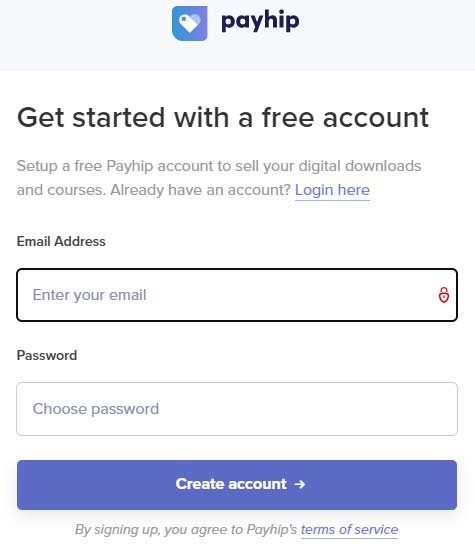 Now, you have to tell Payhip a bit about yourself. Just provide them with your name or business name and determine a username that will be shown in your page URL.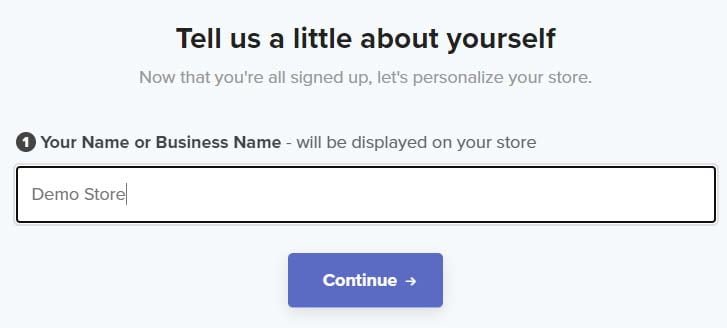 After that, you'll be landed on your dashboard, where you have to select the option of " Add your first product."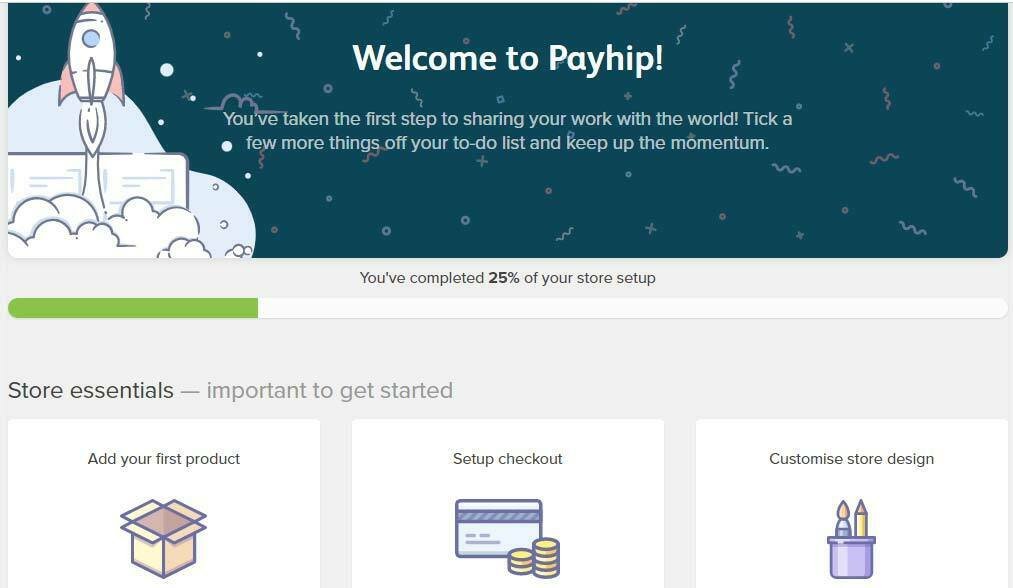 Now in the product option, choose "course" and give a name to your lesson. Don't worry; you can change the name anytime you wish.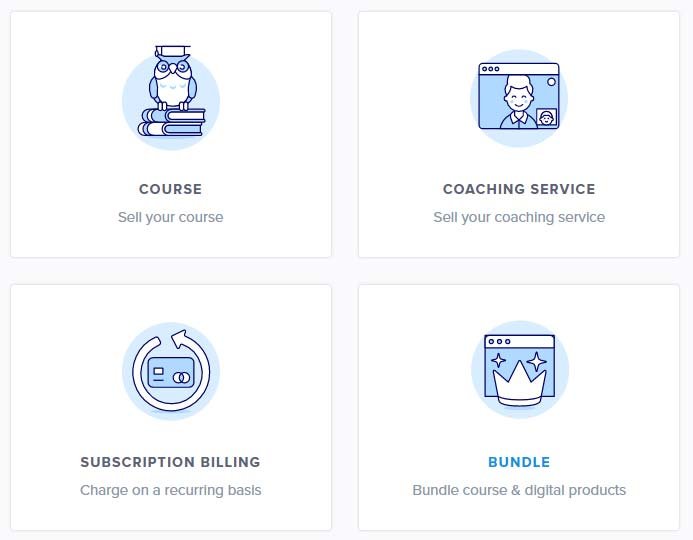 After giving a name to your course, you'll be taken to a page where you start building the structure of your course.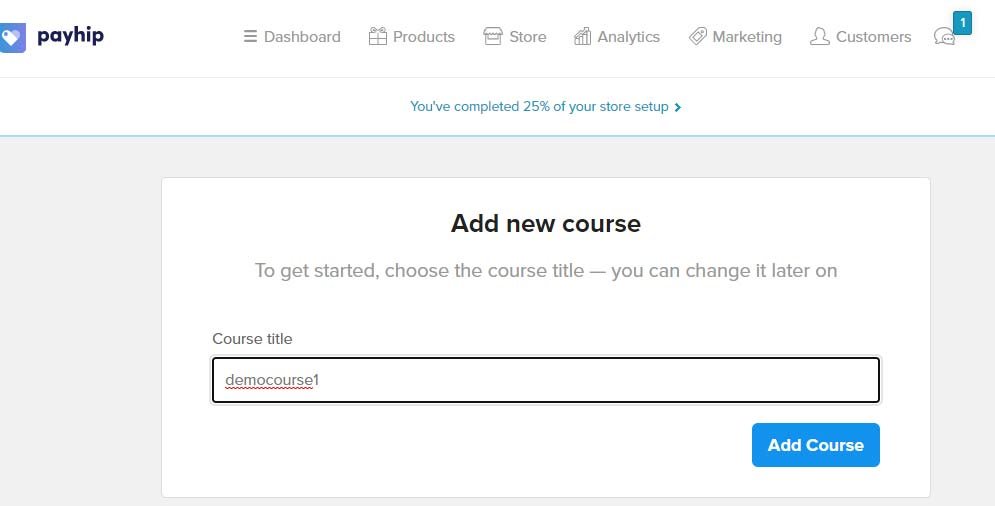 Now it's time to create an excellent course. Click "add new lesson" and select the lesson you just made to start editing it. Give your lesson an appealing title; if you want to upload a file, keep in mind that it should not exceed 4GB in size.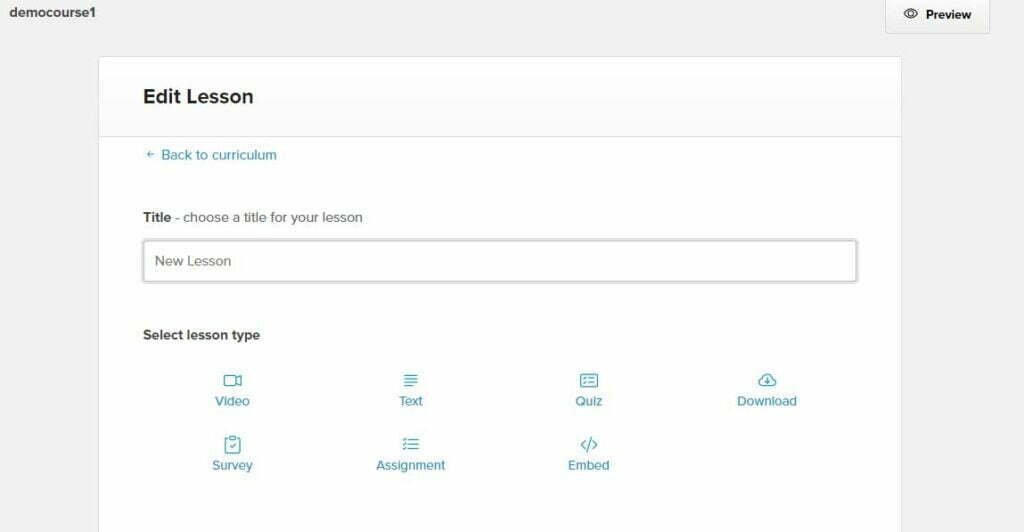 Considering most of the courses are video lessons, you will have three options to add videos:
1. First, you can directly upload a video from your system.
2. Secondly, there is also an option to embed video from youtube or any other video services that are compatible with payhib
3. Thirdly, you can use Payhip's live video streaming, which costs you $5 per month.
After finalizing your lesson, it's time to play with some settings; there is a pool of options for you to choose from; for instance, you can make this video available as a free preview, enable discussions or make the content downloadable.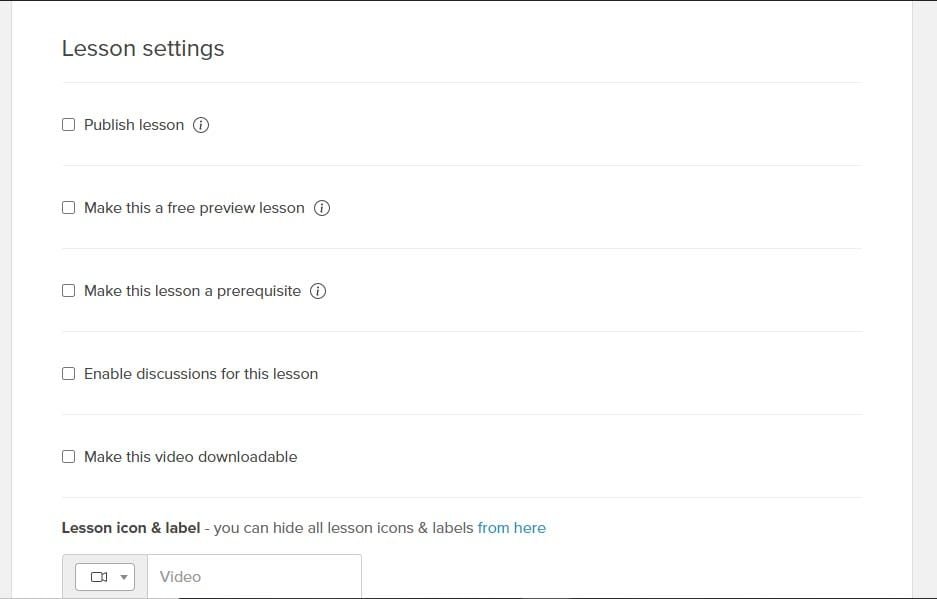 In the end, just add your lesson icon and label. After completing everything, hit "save changes," and voila! Your best-selling course is up and ready!
Prerequisites for Designing Effective Online Course
Any good teacher knows that effective course design is all about meeting the user's needs. The same is true when designing an online course.
In order to create a practical online course, there are a few essential prerequisites that you must meet.
1. Know Your Audiences
First, it is essential to have a clear understanding of the audience. Who will be taking the course? What are their needs and learning goals?
2. Course Objectives
Once the target audience is clear, the next step is determining the course's objectives. What should students be able to do by the end of the course?
3. Structuring the Course
Once the objectives are defined, it is time to start planning the content and structure of the course.
This includes deciding on the topics you will cover and the order in which they will be presented.
4. Looking for Problems
Finally, it is essential to pay attention to the details. Every aspect of the course should be designed with a user in mind, from the navigation to the overall look and feel.
By keeping these prerequisites in mind, designers can create online courses that are genuinely effective.
Tips to Make a Perfect Outline For Your Course
Course outlines are a vital part of the course-making process. Not only do they help students to organize their thoughts and materials, but they also provide a framework for instructors to follow.
When creating a course outline, there are a few essential things to remember. Here are some of the tips for creating an effective course outline:
1. Start With The Big Picture
Begin by determining the overall goals and objectives of your course. What do you want your learners to achieve? What knowledge and skills will they need to acquire?
Once you clearly understand your goals, you can start planning your course's individual sections and modules.
2. Be Specific
When outlining your course content, be as transparent as possible. Include a detailed description of each topic or lesson and any supporting materials or activities.
The more specific you are, the easier it will be for learners to follow along and stay on track.
3. Keep It Organized
A practical course outline is easy to navigate and understand. Use headings and subheadings in order to break up large chunks of text, and consider using visual elements such as diagrams and charts to illustrate key points.
Most importantly, ensure your outline is clear and concise so learners can quickly find the necessary information.
Final Words
Payhip is an excellent platform for beginners to get started with their online teaching journey. It is effortless, easy to work with, and best of all, it's free!
So, that's it from our side. We really hope that you found this article helpful. Keep coming back for such detailed guides. Thanks for reading!